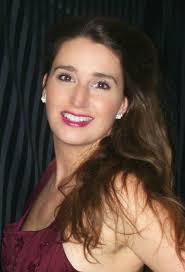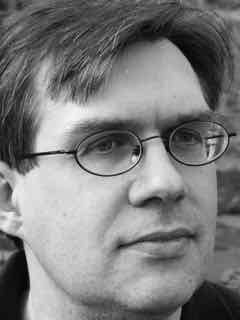 Josefien Stoppelenburg James Whitbourn
soprano composer
'ANNELIES' TO BE FEATURED ON NORTHWEST CHORAL SOCIETY'S APRIL 18 PROGRAM
PARK RIDGE, IL, March 6, 2015 – The Northwest Choral Society ("NWCS") will present James Whitbourn's Grammy-nominated Annelies on Saturday, April 18, 2015 at 7:30 p.m. at the Jewish Reconstructionist Congregation in Evanston.
Anneliesis the first adaptation of the book Anne Frank: The Diary of a Young Girl into a large-scale choral work, and the libretto by Melanie Challenge is based on the teenager's remarkable and penetrating observations documented in the famous diary written between 1942 and 1944 when Anne Frank and her family hid from the Nazis in an Amsterdam attic. "Annelies' music is both haunting and beautiful," says NWCS Artistic Director Alan Wellman.
Soprano Josefien Stoppelenburg and a four-piece ensemble will accompany the chorus. In addition, a complimentary preconcert lecture and discussion of the music will be hosted at 6:45 p.m. by Jonathan Miller, a leading figure in Jewish music in the Chicago area.
Annelies Marie ("Anne") Frank (1929-1945) is one of the most renowned and most discussed Jewish victims of the Holocaust. Acknowledged for the quality of her writing, her diary, started at the age of 13, is one of the world's most widely read books.
Composer JamesWhitbourn states that Annelies is "a commemorative work" both for Anne and for "those she watched with penetrating eyes and the voiceless millions who shared her fate . . . It is [those] remarkable observations that form the basis of Melanie Challenger's libretto . . . The diary [has been] distilled into this sequence of beautiful and mature, spiritually charged texts. The selected passages give profound insight into not only the human drama endured by those who suffered . . . but gives a tremendous insight into the human spirit of this young girl whowas wise beyond her years."
The intent of the librettist was to focus on Anne's keen observations of people, of events in her immediate environment and of the world beyond, and of her own situation and longed-for destiny. The order of presentation of the fourteen movements is not chronological (the first one is from April 1944, only a few months before the inhabitants of the attic were found by the Nazis and taken away); rather the selections are organized to capture the essence of Anne's thoughts, feelings, and character independent of time.
Mr. Whitbourn's concert notes conclude, "Through Annelies, the wisdom and perception of Anne Frank is there to teach us all."
In 2014, the Westminster Williamson Voices' recording of Annelies, was nominated for a Grammy Award in the Best Choral Performance category.
James Whitbourn is a graduate of Magdalen College, one of the constituent colleges of the University of Oxford in England. His career in music began with the BBC, for whom he has worked as a composer, conductor, producer and presenter, and he has attained an international reputation as a composer of choral music. He has also written for the concert hall, film and television. He is a regular participant in choral preparation workshops and has worked with students at Princeton University, Rider University, Oxford University, Cambridge University and other educational and choral establishments.
Josefien Stoppelenburg graduated from the Amsterdam Conservatory of Music and she is regularly featured as a soloist for oratorio performances in the Netherlands, Germany and the US. The Chicago Tribune has called her "an astonishing singer" and the Chicago Classical Music praised her "creamy tone, dead-on accuracy and dramatic interpretation". From 2005 to 2007, she was part of the Young Opera Ensemble of Cologne.
Ms. Stoppelenburg has won the first prize at the Princess Christina Competition. In 2013, she won the Chicago Oratorio Award and second place in the American Prize Opera Competition. In February 2014, she made her debut in Beijing, China as the soprano soloist in the Haydn Lord Nelson Mass.
Pre-concert lecture host Jonathan Miller is a singer, conductor, historian and producer, and is best known for his ongoing work with Chicago's A Cappella Ensemble, which performs eclectic, innovative concert programs with repertoire ranging from Gregorian chant to funk.
Tickets for the Annelies concert are $25 for adults and $20 for students and seniors and may be obtained online at www.nwchoralsociety.org, by calling 224 / 585-9127 or prior to the April 18 concert at the Jewish Reconstructionist Congregation, 303 Dodge Avenue in Evanston, IL.
Lipke-Kentex-Hesse / Dionne Supply of Chicago, David Sung Lee Corporation, Dunbrook Cleaners, Rogue-Wolf Productions, and Glenview State Bank / Mount Prospect State Bank are providing much appreciated sponsorship financial support for the Northwest Choral Society's 2014-15 concert season.
The NWCS's last concert of the 2014-15 season will be The Magical Music of Disney on Saturday, June 13 at 3:00 p.m. at Cutting Hall Performing Arts Center in Palatine, IL. Northwest Choral Society will celebrate its 50th anniversary year during the 2015-2016 season.
Northwest Choral Society is a non-profit organization that promotes and encourages the appreciation, understanding and performance of a wide variety of outstanding choral literature. Its adult membership resides in the greater Chicago area.
The Northwest Choral Society invites experienced singers to audition to join the organization. Basses, tenors, altos and sopranos ith previous choral experience and 17 years of age can obtain additional information about the Northwest Choral Society at www.nwchoralsociety.org.