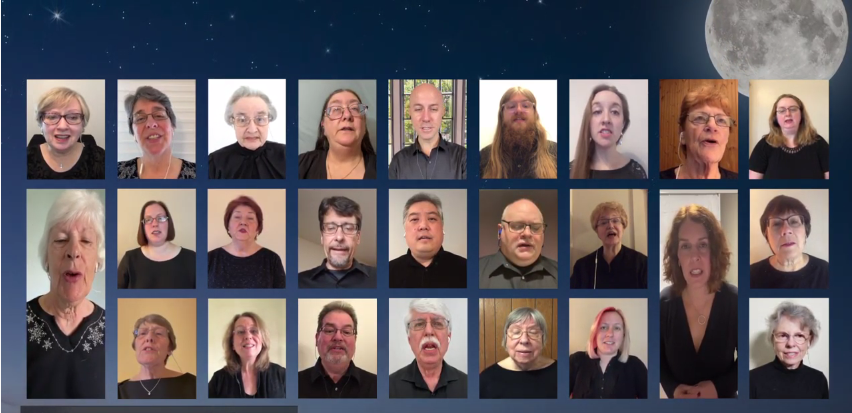 Unfortunately, no choral concerts have been scheduled as yet for the 2020-21 season because of the ongoing health and safety concerns tied to COVID-19.
Some members of the chorus have continued to meet virtually throughout this past year on our regular Tuesday "rehearsal evenings," but mostly on a casual, social basis.
We look forward to returning to live performances, when we can all sing together again. Be certain that you will be informed of our plans for 2021, and, in the meantime, be safe and well.
Click the link  below to see our third virtual production for your pleasure.
Many thanks and much gratitude to:
Brian Youngham Lee for creating this virtual choir for us.
Lori Lyn Mackie for everything she has done to make this happen.
Our members for their continued support in rehearsing and recording their voice parts.
If you are a singer and interested in joining our choir, please go to the contact page or email us at nwchoralsociety@gmail.com
If you would like to donate, it would be greatly appreciated! https://nwchoralsociety.org/donations/