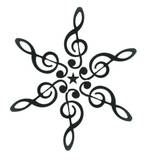 DECEMBER 5, 2021
_
We are Back!!
Our Annual Holiday Concert will be held at St. Raymond Church, Lincoln and Elmhurst Avenue, Mount Prospect, IL
We will be singing a variety of Carols including, In The Bleak Midwinter, Gaudete, Holst's Christmas Day and more.
We are so happy to be singing again!
Come celebrate with us.
Masks (worn properly over the mouth and the nose) will be required for all to attend.
If you are a singer and interested in joining our choir, please go to the contact page or email us at nwchoralsociety@gmail.com
If you would like to donate, it would be greatly appreciated! https://nwchoralsociety.org/donations/