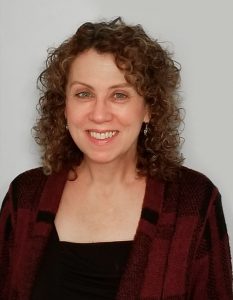 Lori Lyn Mackie, Assistant Artistic Director & Collaborative Pianist
Lori is frequently heard throughout the Midwest in concerts and recitals. Active as a collaborative pianist, Lori works with both vocalists and instrumentalists.
Lori's educational background includes a master's degree from Northwestern University in piano performance/accompanying/chamber music and a bachelor's degree from Albion College in piano performance and German. Additional credits include study at the Koninklijk Vlaams Muziekconservatorium in Antwerp, Belgium, the Blossom Festival School, BayView Conservatory and Interlochen.
Lori has served on the staff of many Chicago organizations, including Lyric Opera of Chicago, Chicago Opera Theatre, Light Opera Works of Evanston, the Latin School of Chicago and the Chicago Tribune Charities production of The Nutcracker. Lori is currently director of music at Our Savior's Lutheran Church in Burbank.
Thomas Colao enjoys a diverse musical career as an organist, conductor, and classical singer.
He was appointed the Associate Director of Music at St. Chrysostom's Episcopal Church in Chicago in September 2019, where he helps to lead all aspects of the church's renowned sacred music program, including overseeing the Children's Chorister program, assisting in the direction of the professional Choir of St. Chrysostom's Church, and playing the church's landmark Fisk organ in worship services and recital programs.
Prior to this appointment, he served as Director of Music & Organist at All Saints' Episcopal Church in Princeton, New Jersey, where he oversaw all aspects of the church's active music ministry, including a re-built Children's Chorister program as well as one of the premier Adult Choir programs in the Diocese of New Jersey. During this time, he also served as Associate Conductor of the Continuo Arts Foundation in Summit, NJ; as Music Director for then-Princeton based Opera MODO; and as accompanist for the Princeton Pro Musica symphonic chorus.
As a professional choral artist, he spent more than ten seasons on the roster of the Grammy®-nominated Kinnara Ensemble, based in Princeton and Atlanta (for which he has also served as accompanist), and has also appeared with the choral ensemble Brevitas, based in Salt Lake City.  He attended the Mannes College of Music, where he studied choral conducting with Mark Shapiro and vocal performance with Beth Roberts, as well as Westminster Choir College, where he studied organ with Matthew Lewis, and was a member of the renowned Westminster Choir, performing as a singer and accompanist on two national tours, and appearing with the Choir at the Spoleto Festival in Charleston, SC, where he made his professional operatic debut as 'Le Chansonnier' in Charpentier's Louise.
He holds the certificate of Associate of the American Guild of Organists, which he received in 2016. In his spare time, he enjoys composing and arranging for choirs and instruments, and is also an avid outdoorsman.